You can promote your free shipping offer with a visible and dynamic bar displayed in the shopping cart, encouraging customers to reach the minimum order value.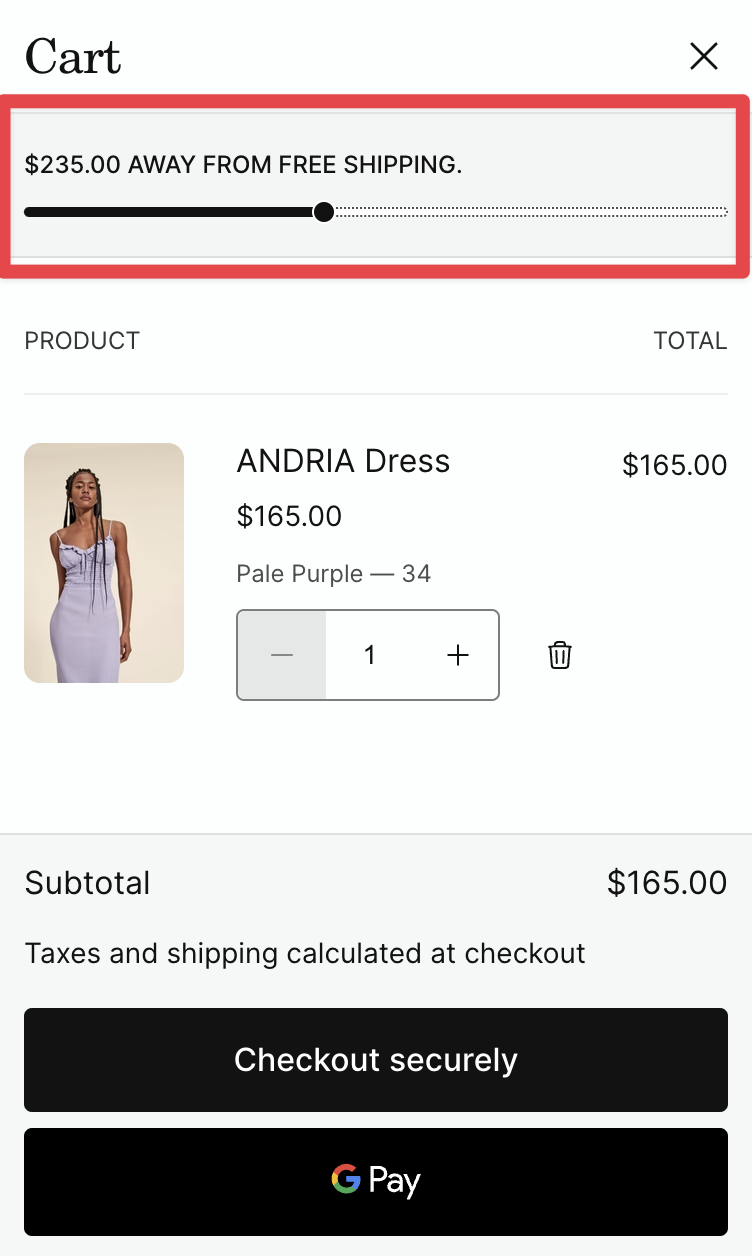 Go to your Theme Settings and find the Cart section.
Set the minimum order value to Free shipping minimum amount field. Enter the amount using numbers only.
If you use multiple currencies, separate each currency code with its amount (eg.: USD:50,EUR:60,JPY:9000)

Make sure that you have properly configured your shipping rates: Store Admin → Settings → Shipping and delivery
You can show information about free shipping on the product page too.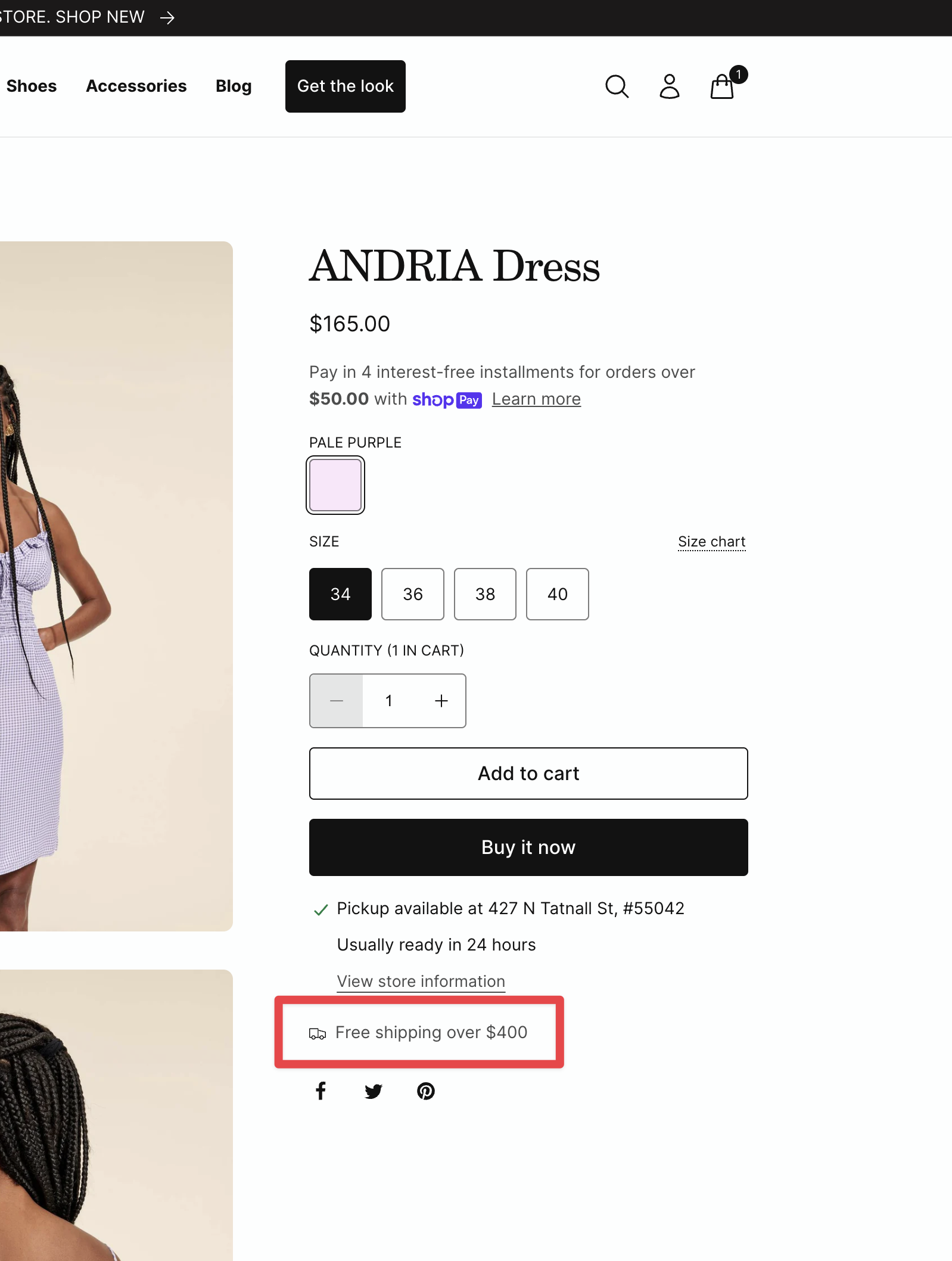 Go to Default product page settings and change Icon with text block.