There are three options for how to show product cards on collection pages.
With the "Adapte to image" option, the image ratio of the product card dynamically adjusts to fit the dimensions of the product image, optimizing the display for every unique item.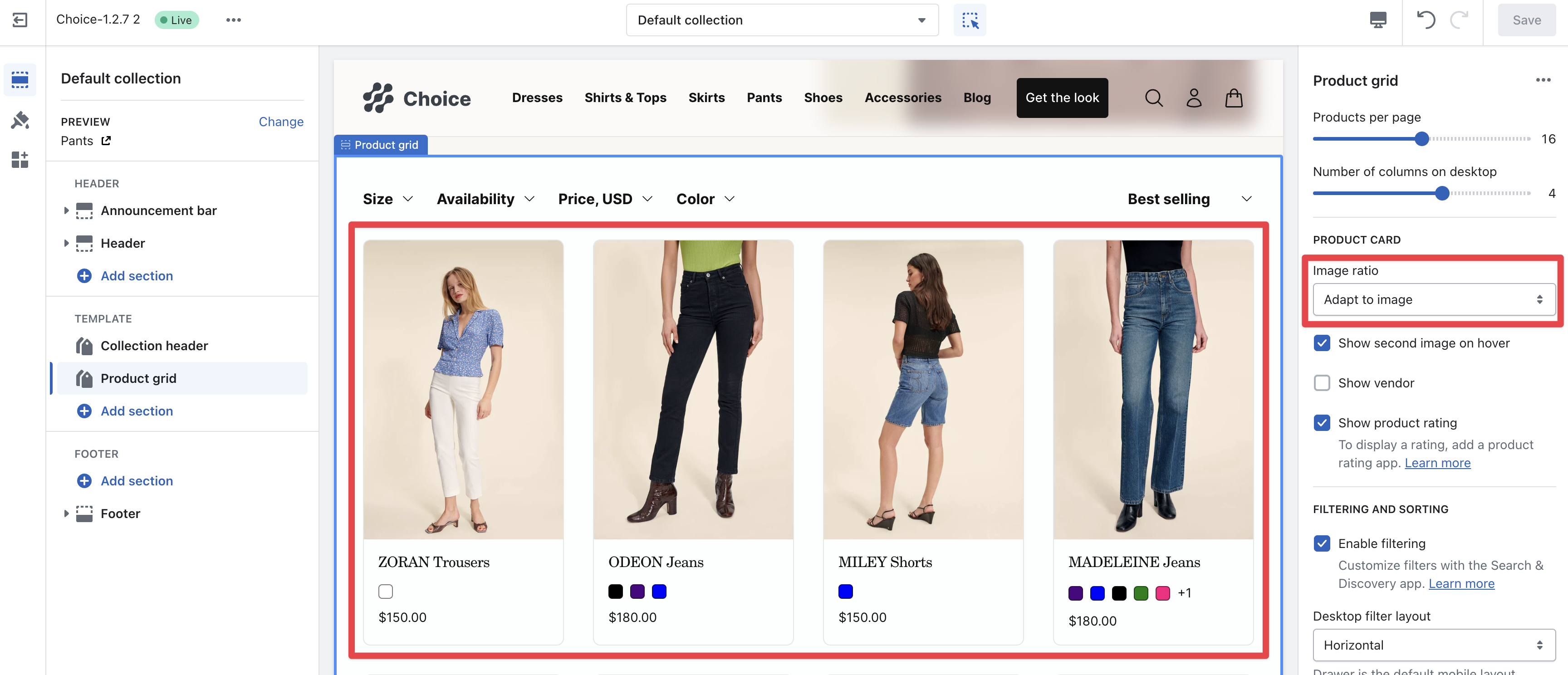 If you select the "Portrait" option, each product card will be displayed with a taller, vertically-oriented ratio, which is perfect for showcasing products that are vertically shaped, such as dresses.

The "Square" option will set all product cards to a standard square ratio, offering a layout ideal for products with similar width and height dimensions.